Our Doctors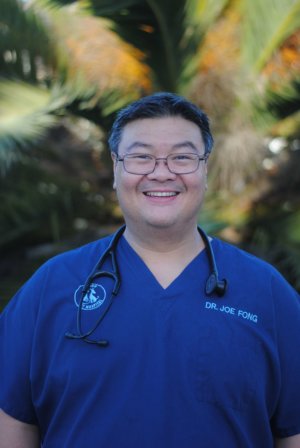 Owner
Dr. Fong joined Irving Pet Hospital in 2007 and serves as the practice's Medical Director. He received his DVM from UC Davis and is a member of the California Veterinary Medical Association and the American Veterinary Medical Association. A native San Franciscan, Dr. Fong says he could not imagine life as anything other than a veterinarian. "There is an honesty that animals bring to our lives," he says. "They accept us for who we are and don't judge. It is that bond and the excitement of science and medicine that makes every day a new day." Most of all, Dr. Fong says he enjoys being involved with patients from the time they are kittens and puppies and watching them grow up to become wonderful additions to the family.
At home, Dr. Fong and his wife have a child in elementary school and many pets they enjoy caring for, including two Old English Sheepdogs named Pepper and Bobby and a long-haired Dachshund named Magic. They also have several birds including Bourke's parakeets Gabbie, Cassie, Gucci, and Charlotte, as well as a Blue Pacific Parrotlet named Cheep Cheep.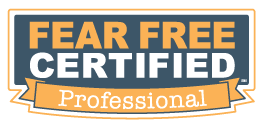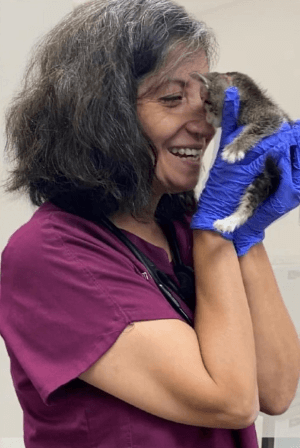 Chief of Staff
Lilliam Alfaro was on her way to law school when an epiphanic encounter with a pigeon on a sidewalk diverted her towards veterinary medicine.

Overcoming a carefully curated liberal arts/political science degree in order to be considered as a candidate for entry into the field required a second go around at undergraduate school. Dr. Alfaro tucked her political science degree from Barnard College under her arm and started undergraduate studies again; grounded by a deep love of chemistry she completed the course of study required for possible entry into veterinary medicine. The effort was not in vain.

Since graduating from the Virginia Maryland Regional College of Veterinary Medicine in 2002, Dr. Alfaro has been fortunate to work in many sections of the profession and considers each experience to have been invaluable in forming her approach to the practice of the science and art that is veterinary medicine.

Most recently, the mother of three teenagers has been an emergency clinician at North Peninsula Veterinary Emergency Clinic where with respect for the patient and compassionate consideration for the client, Dr. Alfaro has spent the last five years serving the San Mateo community.

With her, Dr. Alfaro brings an adherence to a team based approach at all levels of the patient-client-staff experience, guided always by her genuine love of and advocacy for her patients.

Her passion for travel and family life occupy her time outside of work and she joyfully shares her life with two dogs, one very entitled cat, and (yes, seven) tarantulas.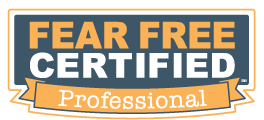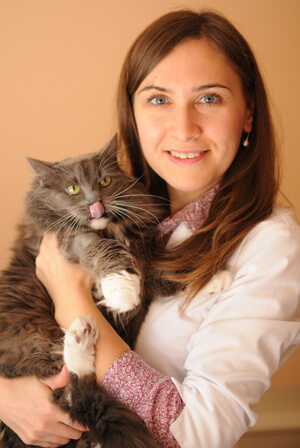 Associate Veterinarian/Urgent Care
Born and raised in Voronezh, Russia, Dr. Kartashova grew up with an interest in animals. After graduating with a Doctor of Veterinary Medicine degree in 2006, she moved to San Francisco in the hopes of finding some adventure and has loved the bay ever since. When Dr. Kartashova is tending to your furry friends, she especially loves internal medicine and surgery.
When she isn't working with your furry friends at the hospital, you may find Dr. Kartashova traveling with friends, checking out local concerts, or snuggling her senior cat, named Marusya.
In addition to her cat, she has a soft spot for sighthounds dogs and hopes to get one in the future.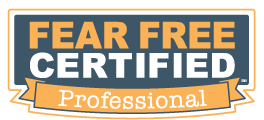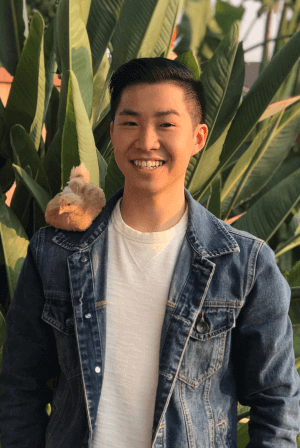 Associate Veterinarian
Dr. Zhu joined Irving Pet Hospital in 2022. He graduated from the University of California, Riverside with a Bachelor of Science in Biology in 2018 and received his DVM from Western University of Health Sciences in 2022. As a San Francisco native, Dr. Zhu is excited to be returning home after pursuing his education to help improve the community and provide quality veterinary medicine. His professional interests include small animal and exotic medicine, surgery, and emergency.
During his free time, Dr. Zhu enjoys spending time caring for his zoo of animals at home, hiking, and learning new cooking recipes.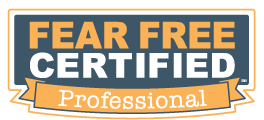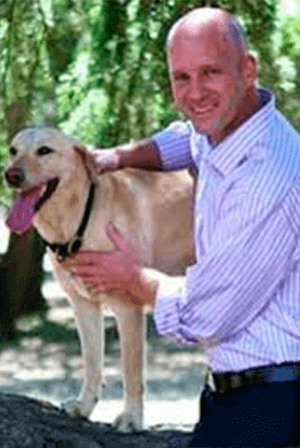 Specialist
Dean Filipowicz, DVM, MS, MBA
Diplomate, American College of Veterinary Surgeons
Dr. Filipowicz earned his veterinary degree from the UC Davis School of Veterinary Medicine, then completed an internship and small animal surgical residency at Virginia Maryland Regional College of Veterinary Medicine.
Following his residency, Dean returned to California where he worked for several years at a specialty hospital in the East Bay before creating the surgical branch of Veterinary Specialty Services in Fresno. Building on these experiences, Dr. Filipowicz formed West Coast Veterinary Surgical, a mobile surgical practice that grew to provide surgical services for all emergency clinics and most large practices on the peninsula.