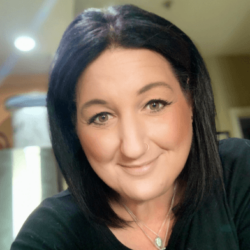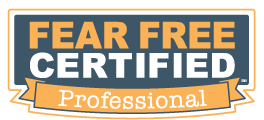 Tricia L., CVPM – Hospital Director
She/Her
From a young age Trish demonstrated a true love for people and animals. She quickly recognized the depth of the "human animal bond", often referred to as the "love hormone". She realized the significant role in human bonding, from that moment Trish knew her career path needed to provide this important connection.
Trish went on to work every facet of the Veterinary industry…equine, small animal, animal sheltering and nonprofit, ruminants and farm animals, customer service, certified horse trainer, RVT, VTS, and so much more. The one place that allowed Trish to stretch her skills most and support others is a Practice Manager. Trish loves working closely with her team and the clients that visit Irving Pet Hospital.
The best part of her job, even 20+ years later, is still sharing the human animal bond with others.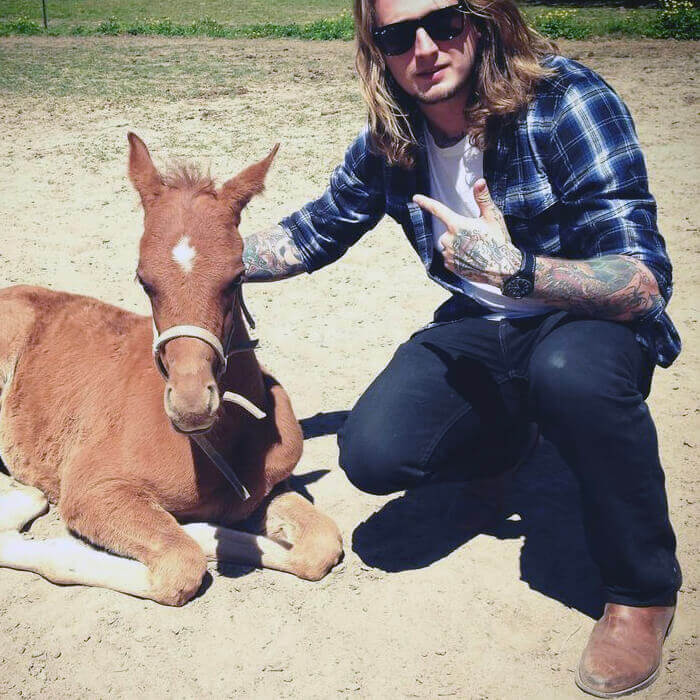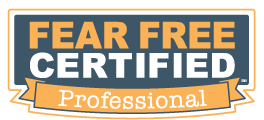 Drew — Veterinary Assistant, Urgent Care Lead
He/Him
Drew hails from the East Coast, but made his way to Boulder, CO, and landed in San Francisco where he joined Irving Pet Hospital. From thoroughbreds to chameleons to falcons, Drew has seen his share of animals over the past 10 years. His true joy, however, lies in taking care of senior dogs who need extra care and attention. He also loves spending quality time with his Pembroke Welsh Corgi, Benito, and his orange tabby, Sam.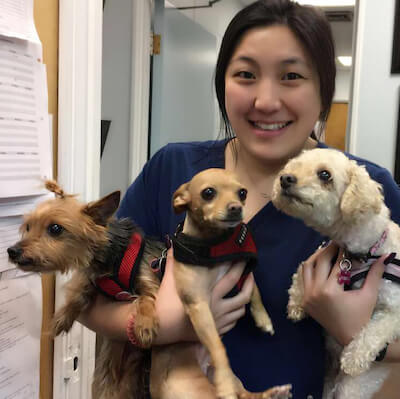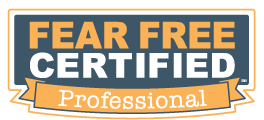 Jenny – Lead Customer Service Representative/Digital Client Services
She/Her
Jenny was a client of Irving Pet Hospital before she became an employee. Animal care has been a passion since she lost her first dog to cancer many years ago. Since then, Jenny has acquired an animal family that she loves spending time with when she's not at work. They include Hennessi, her ankle-biting Chihuahua, and a pack of reptiles named #75, Scarlett, Fabio, and Gina. Exploring new places and great restaurants are her favorite pastimes.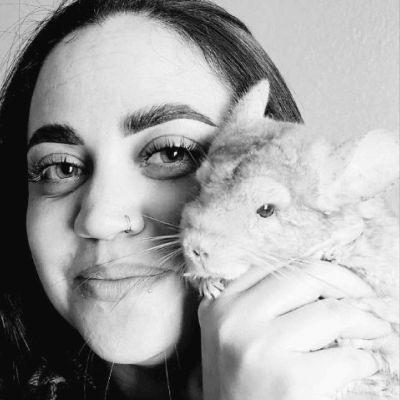 Cat – Nursing Team Manager
Originally from the Bay Area, Cat always knew she was passionate about animals. Her passion guided her to become a Veterinary Assistant. As she grew and developed in the profession, she realized that her true love was to work in emergency and specialty hospitals. Her experiences afforded her a wealth of knowledge. Cat's compassion and expertise are now helping pets and their families at Irving Pet Hospital. Cat is a full-time mom to 2 chinchillas, two rabbits, and two humans. In Cat's free time, she enjoys reading true crime stories, long scenic drives, and taking mini vacations with her beloved family.